Who Sold Whitney Houston Out And Will There Be An Investigation?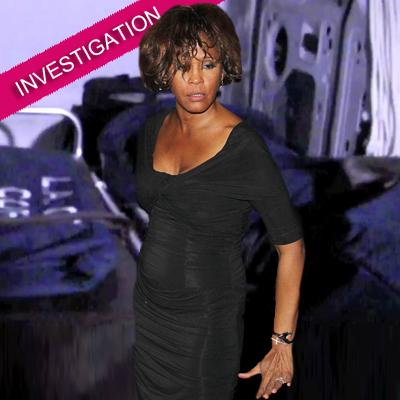 By Debbie Emery - Radar Reporter
After a week where the news has been dominated by the tragic death of Whitney Houston, those close to the late singer have begun asking questions about how shocking photos related to her passing were leaked to the press.
While reputable media companies around the world are all covering the developing story closely, others have chosen to cross the line of decency and publish photographs that could only come from someone very close to the 48-year-old singer.
Article continues below advertisement
A disturbing photo of the bathtub at the Beverly Hilton hotel where The Bodyguard singer was discovered unconscious and unresponsive Saturday has upset many fans, as it is shown to be still full of the water in which she lay submerged, with towels floating in it.
Other photo leaks are related to the final hours of her life, such as her last meal of a hamburger, fries, a turkey sandwich and jalapenos that was sent by hotel staff to her in room 434. Houston reportedly ate the burger and fries and took the rest of the meal into the bathroom with her for her ill-fated soak.
Most troubling of all to Whitney's loved ones is the haunting image of Houston's covered body being wheeled from the prestigious Beverly Hilton hotel on a stretcher after the Clive Davis pre-Grammy party had wound down in another part of the hotel.
With more intimate secrets still spilling onto the Internet, an investigation is expected to be launched by Whitney's inner circle to weed out who is the mole that has betrayed her trust.
Article continues below advertisement