Exclusive
Whitney Houston's Final Few Months: Binging On Booze, Pills & Cocaine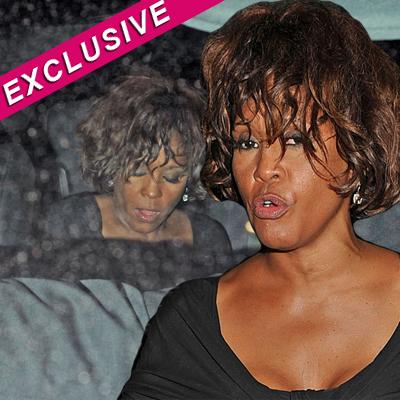 Whitney Houston could not escape "the biggest devil" that she once declared -- herself -- in her final few months, bingeing on cocaine, booze and pills, Star magazine is exclusively reporting via RadarOnline.com.
After months of sober living during 2011, Houston, who died Feb. 11 at age 48, had fallen off the wagon and "was as bad as she ever was," a close source told Star.
"The last three months of Whitney's life were truly tragic," the insider said.
Article continues below advertisement
One eyewitness even told Star how Houston hit Playhouse nightclub in Hollywood at 10:30 p.m. PST on January 2.
"Whitney got buck-wild," the onlooker revealed. "She drank cognac and champagne and seemed completely out of it from the moment she arrived until the moment she left, at 2:30 a.m. PST. "
Weeks later, she continued the party at the Beverly Wilshire, a luxury hotel in Beverly Hills.
"Whitney was in a lounge chair drinking pina coladas all afternoon," another eyewitness told Star.
"Once in a while, she would get on her cell phone and start screaming at someone. She seemed almost manic at moments and practically unconscious the next."
That erratic behavior continued up until her death; according to CNN anchor Don Lemon, Houston was spotted doing somersaults in the pool in the days before her death whilst drinking alcohol, from as early in the morning as 10am.
Houston's funeral will be held at noon EST Saturday at the New Hope Baptist Church in Newark, New Jersey, and RadarOnline.com will live stream the service.
Article continues below advertisement
Houston's ex-husband Bobby Brown will attend the invitation-only funeral, but afterwards, the singer will travel to Connecticut to perform in a concert with New Edition that same night. Other celebs attending the funeral include, Elton John, Oprah Winfrey, Aretha Franklin, Houston's 'Bodyguard' co-star Kevin Costner, Stevie Wonder, Beyonce and Jay-z, Alicia Keys, R. Kelly, and Houston's mentor, Clive Davis.