Exclusive
Whitney Houston's Inner Circle Wanted Her To Go To Rehab, Clive Davis Offered To Pay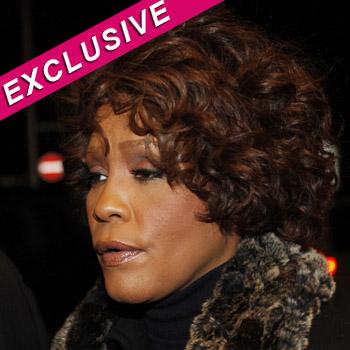 Article continues below advertisement
"Bobbi Kristina, Clive Davis, and members of Whitney's closest advisers were urging her to go back to rehab because people close to her saw her downward spiral into drugs and alcohol," an insider tells RadarOnline.com exclusively. "It was extremely hard for Clive in particular to see Whitney under the influence again. He was absolutely powerless to stop her. Clive and Whitney had a very close relationship, but her addiction to drugs and alcohol did a lot of damage to that.
"Whitney's fans and the public have questioned why more wasn't done to get Whitney help -- well, what people don't realize is efforts were indeed made, but Whitney kept telling Clive that she didn't have a problem, which he categorically disagreed with. Clive told Whitney he would pay for her rehab, wherever she wanted to go, he would take care of it, but she shot him down. The sad fact is that unless the addict wants to get help, there is nothing anyone can do to force someone to go to rehab."
Article continues below advertisement
As RadarOnline.com previously reported, the final weeks of Whitney's life were booze and drug filled. "Whitney got buck-wild," one eyewitness who saw the star party at the Playhouse nightclub on January 2, revealed. "She drank cognac and champagne and seemed completely out of it from the moment she arrived until the moment she left, at 2:30 a.m. PST. "
"The tragedy of Whitney's demise is that she had all the resources available to help her get clean and sober, but she was in total denial about her addiction," the insider tells RadarOnline.com. "It truly broke Clive's heart, and as Bobbi Kristina's godfather, he was extremely concerned for the teenager as well. Kris, as Whitney called her, was also extremely concerned about her mom. This teenager has seen more in her young life and is wise beyond her years. Whitney and Kris were inseparable and extremely close."
Weeks later, she continued the party at the Beverly Wilshire, a luxury hotel in Beverly Hills. That erratic behavior continued up until her death; according to CNN anchor Don Lemon, Houston was spotted doing somersaults in the pool in the days before her death whilst drinking alcohol, from as early in the morning as 10 a.m.
Houston's funeral will be held at noon EST Saturday at the New Hope Baptist Church in Newark, New Jersey, and RadarOnline.com will live stream the service.
Article continues below advertisement
Houston's ex-husband Bobby Brown will attend the invitation-only funeral, but afterwards, the singer will travel to Connecticut to perform in a concert with New Edition that same night. Other celebs attending the funeral include, Elton John, Oprah Winfrey, Aretha Franklin, Houston's Bodyguard co-star Kevin Costner, Stevie Wonder, Beyoncé and Jay-Z, Alicia Keys, R. Kelly, and Clive Davis.
REALATED STORIES: