Exclusive
Jon Gosselin: 'I Love Being A Single Dad'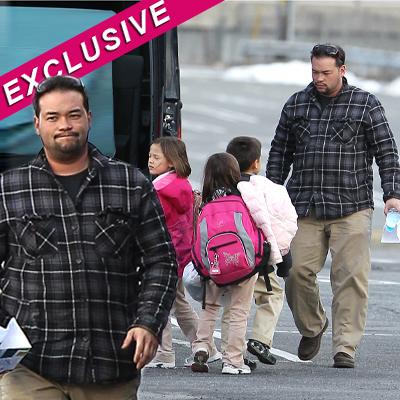 Jon Gosselin recently split from girlfriend Ellen Ross, but he's moving forward with his held head high, and focused on his eight little ones.
"I am doing great, moving on with my life, focusing on my kids and my businesses," Jon told Star magazine exclusively. "I'm in a much better place in my life ... right now, I'm just hanging out with friends, meeting new people and trying to focus on my kids.
Article continues below advertisement
"Being a single dad with no interruptions has really brought me closer to my children: I really feel being a single dad has improved my self-awareness and well-being."
Jon said his eight children are flourishing.
"They know that I love them, and I know that they love me, and it's really important that they enjoy their childhood," he said. "The break hasn't affected them at all, because I always made sure that I am the constant in their life."
Jon said that despite being unlucky in love at times, he's still got the idea of getting re-married in the back of his mind, but won't rush down the altar until he's 100 percent confident.
"I still have a lot of work to do on myself, and I am an extremely busy person, between work and the children," the Pennsylvania native told Star. "My family is the most important thing in my life. I will strive to make it better for them every day."
Article continues below advertisement
Meanwhile, as RadarOnline.com previously reported, Jon's ex-wife, Kate Gosselin is opening up about her lack of a love life, claiming she is "so lonely" but sharing that she's not sure she's ready for dating just yet.
"I'm so lonely. I clean up the house, put the kids to bed and there I sit. Ideally I would find that person…I don't know if I feel ready for that," she told Dr. Drew.
For more on this exclusive story, check out this week's edition of Star -- on newsstands now.