Kate Gosselin Sets Sail, Will Host Caribbean Cruise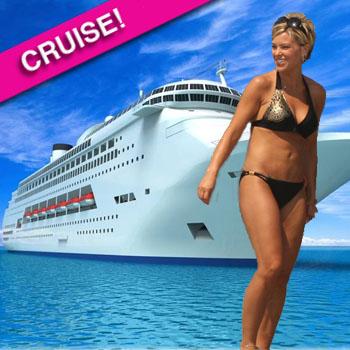 Kate Gosselin has a new gig! The mom of eight has signed up to host a cruise this summer.
"Set Sail with Kate" blasts the new website promoting the trip, which will take place August 12 -19 on Royal Caribbean's Allure of the Seas.
For the pleasure of cruising with the mom of eight, passengers will shell out between $1,900 and $3.175 per person, double occupancy. They'll get to meet Kate at a "welcome cocktail party," attend a Q & A session with her, have a photo op, and even "learn a new craft from the professional herself."
Article continues below advertisement
The trip starts and ends in Ft. Lauderdale, with stops in Jamaica, Cozumel and Haiti. Haiti? Yes, the poorest nation in the Western world has a cruise ship port-of-call in the city of Labadee. Oh, and August is hurricane season in the Caribbean.
And what will the former star of Kate Plus 8 get out of this? Celebs who host theme cruises typically get a flat fee for each passenger who signs up.
RELATED STORIES: