Exclusive
Kate Gosselin Has Had Fat Transfers, But Not A Facelift, Says Expert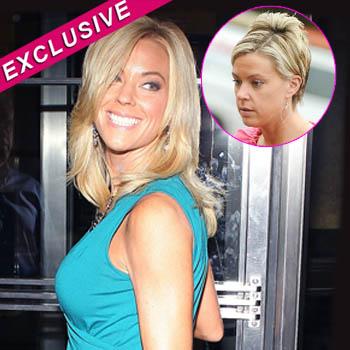 Article continues below advertisement
"It's the latest and greatest in plastic surgery," Beverly Hills plastic surgeon Dr. Ashkan Ghavami, who has not treated the reality star, told RadarOnline.com in an exclusive interview.
"She will have had it injected into fat pockets in her face to get the lines filled and plump up the skin. If it's not done precisely it can make you look slightly wide and distorted, which is what has happened to Kate."
Kate's no stranger to plastic surgery, her first major transformation was when she went on national television and got a tummy tuck , repairing the damage done to her body from giving birth to twins followed by sextuplets, but she is yet to admit to getting any work done to her face.
While he is sure the former Kate Plus 8 star had a fat transfer procedure, Dr. Ghavami doesn't think she has had more invasive surgery. "She doesn't need a face lift at her age, she is only 36 and looks good for her age," he told RadarOnline.com.
Article continues below advertisement
Fat transfer is an efficient method of banishing lines and turning back the clock and has become a popular alternative to fillers such as Radiesse, Juviderm, or Sculptra, explained Dr. Ghavami, as it is more permanent because a certain percentage lives on and grows roots.
"I use it for the whole face to do that, it really is a wonderful thing," he said.
However, the surgeon thinks that Kate has gone over-the-top with the procedure, causing her face to look too rounded-out and wide.
"She has had far too many injectables," revealed the surgeon, who recommends, "Less is more and I like to err on the side of caution.
"Her whole forehead looks overly Botoxed and it has caused her eyebrows to drop," he said.
As RadarOnline.com previously reported, Gosselin contributed her first blog to her new job at CouponCabin.com on Monday.
"Now it's time for me to seriously get to work. Yes, work writing blog posts is a part of that, but every mother knows that preparing for Thanksgiving, and then the incredible job of buying gifts (without breaking the bank) for a family is a huge job," Kate wrote in her first blog titled "Black Friday: My Tips For Saving Money (And Sanity!)."