Kate Gosselin Jets Out Of Australia With Trusty Bodyguard By Her Side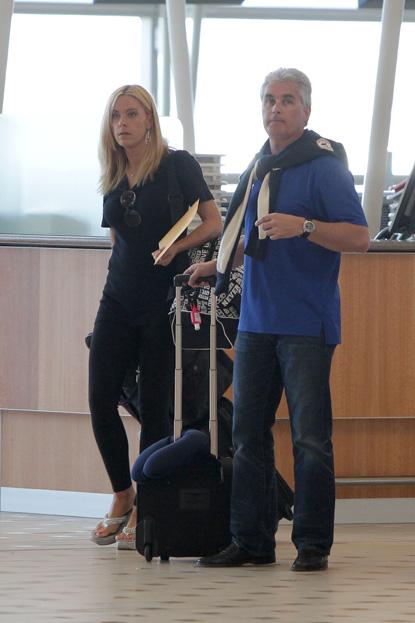 Kate Gosselin has left the land down under!
The reality mom-of-eight was spotted rushing through Brisbane airport Wednesday, with her ever present bodyguard, Steve Neild, by her side.
Kate was dressed casually in a black T-shirt and jeans, while Neild, also in jeans and a T-shirt, finished off his look with his sweater thrown over his shoulders.
As RadarOnline.com previously reported, despite pleading poverty Kate has continued to employ her long serving bodyguard to "protect" her.
Article continues below advertisement
Kate has been plagued by rumors that she has more than a working relationship with married Neild, something she vehemently denies.
In a tearful Today show interview back in August 2009, shortly after Kate filed for divorce from Jon Gosselin, she insisted: "There is no affair. There never has been an affair. We are very good friends with him, his wife and family."
However, Jon told Good Morning America anchor Chris Cuomo that he was not entirely sure Kate and Neild hadn't been having an affair behind his back.
"I speculate, but I don't know -- that's a general feel," Jon said. "You know, almost like when they were traveling together, I felt jealous. Here I'm Mr. Mom. And then there's some other guy traveling with my wife."
Jon went on to say of Neild's constant presence at Kate's side: "Whether it's protection or not, it's all in -- it's in the back of my mind."
The working single mom was in Australia to attend Steve Irwin day, hanging out with the Irwin family at the Australia zoo.