Exclusive
Beverly Hills Wine Festival Honoring Whitney Houston Hit By Controversy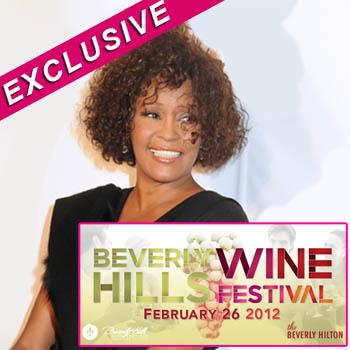 Article continues below advertisement
According to a press release from event organizers: "Remembering Whitney" was going to "honor our dear friend Whitney Houston" by hosting a show dedicated to "her timeless music and powerful voice." Ticket prices were expensive, ranging from $150-300. Attendees would have walked a red carpet, and sipped acclaimed champagne, Armand de Brignac, and participated in an intimate cognac tasting.
This event wasn't sanctioned or approved by the Houston family, and sources close to the situation tell RadarOnline.com that they were disgusted when they learned about the event.
"It was a tacky, and tasteless tribute to Whitney," a source close to the situation tells RadarOnline.com. "A wine festival honoring Whitney at the hotel where she DIED? Members of Whitney's inner circle conveyed their concerns to Beverly Hilton Hotel management and they were assured the event would be quashed. There was no way the Beverly Hilton would allow this event to take place at the hotel where Whitney had just died."
Article continues below advertisement
Entertainment was going to include a band founded by Whitney's mother, Cissy, The Sweet Inspirations. Other groups scheduled were the Agape International Choir, Eddi Wakes and a 17-piece jazz group The Fabulous Esquires Big Band.
The event was scheduled to begin at 2 p.m. on February 26, and end at 6 p.m. However, the event has now been canceled after event organizers were told there was a conflict with the Beverly Hilton Hotel, which is unspecified.