Exclusive
Taylor Armstrong Filed For Divorce To Get Back On Real Housewives Of Beverly Hills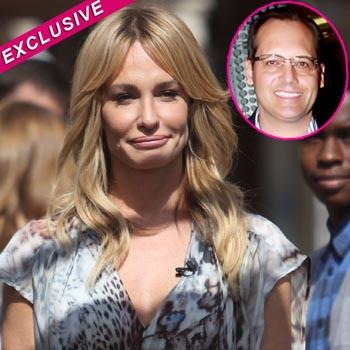 Article continues below advertisement
But Kelsey Grammer's ex-wife wasn't the only recipient of letters threatening legal action from Russell.
"During filming of the show, as the season progressed, Russell started sending blistering letters and emails to Bravo and NBC Universal executives threatening lawsuits. Russell was furious that Taylor had discussed their serious marital issues, including the fact that he hit her on multiple occasions, and that the fellow housewives were now talking about it on the show," an insider told RadarOnline.com.
"Russell would have had no legal leg to stand on because it was Taylor who was telling the girls this stuff. Bravo and NBC decided that Russell and Taylor were more trouble than they were worth, and decided to end filming with them, as soon as it became apparent that Russell was going to continue down that path."
Viewers won't see Taylor on the show again until January 2, 2012. "The episode that will air on Monday night will show all of the girls except Taylor going to Hawaii. Taylor will call the girls, and tell them on speakerphone while they are on their Hawaiian holiday that she had decided to leave Russell," the spy said.
Article continues below advertisement
"Taylor decided to pursue the separation first, but then she thought to get back on the show, she would need to file for divorce, so that she could appear on the show again, if she promised executives that she was leaving him for good."
Taylor knew "for a very long time that she needed to leave Russell because of the verbal and physical abuse. Being taken off a show that she loved doing because of his actions was the catalyst that finally made her pull the trigger on her marriage. Russell knew he was going to be exposed and was in full damage control mode. Ultimately, there was nothing he could do to stop it," the source said.