Exclusive
Real Housewife Taylor Armstrong Says 'I'm Not Ready For A New Man'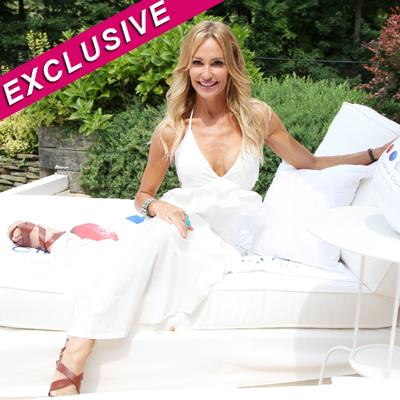 She's single but she's not ready to mingle.
As the holiday season approaches Taylor Armstrong finds herself alone with her young daughter, following the tragic suicide of her husband this summer, but the one thing she isn't going to do is start dating again, according to a report in the new issue of Star magazine.
"I'm learning to love myself," Taylor told Star while volunteering for 1736 Family Crisis Center to assist with donations by La Isla, saying that she's not concentrating on men right now. "I'm OK being by myself and just being a mom."
Article continues below advertisement
Russell Armstrong hanged himself in August, devastating his estranged wife, and she is not looking to replace him with a new beau anytime soon. Instead, the Real Housewives of Beverly Hills star said she is focusing on their daughter Kennedy.
"I've got to make sure that my little girl is in the best place possible before anything else," she said. "I am having a blast with my little girl. I need some Taylor time for now."