Exclusive
Russell Armstrong's Exes Rip Real Housewife Taylor, 'She's Heartless'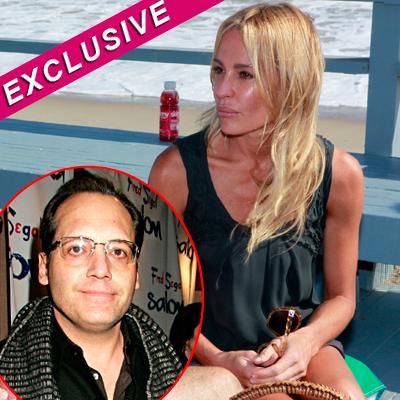 Russell Armstrong's exes have accused his widow, Taylor, star of The Real Housewives of Beverly Hills, of being heartless and self-centered in the wake of his suicide.
Star magazine reports that Barbara Fredrickson, Russell's ex-wife, and Milette Fields, his former fiancée, who have children — Aiden, 14, and Griffin, 11 — with the late reality star, claim Taylor couldn't be bothered to break the tragic news of Russell's sudden death in person.
Article continues below advertisement
"She never called us to say he passed away," Barbara tells Star. "She could have said, 'Before this hits the news, this is what happened.' I would have done that, but she didn't."
What's more, Barbara says Taylor — who also has a 5-year-old daughter, Kennedy, with Russell — didn't even call her husband's mother to offer sympathy.
"She e-mailed Russell's nephew to ask his mom to call her," Barbara confides. "She never said, 'We all need to be together as a family.' That's really odd behavior."
Barbara and Milette also claim that Taylor is denying their sons access to Russell's legacy. "Since his death, Taylor has made things very difficult," Barbara explains. "We've asked about a trust or a will, but she won't tell us. We've had to hire lawyers to get answers."
The two women, brought together by grief, note that they're after mementos, not money. "Nothing has been given to our sons — not even a T-shirt, a tie, or a family photo," Milette reveals. Barbara also believes Taylor is purposely hiding valuable belongings and is livid that the reality star is penning a tell-all about Russell's abuse.
Article continues below advertisement