Grandmother Of Murder-Suicide Victims Says 'We Didn't See Any Signs That This Was Coming'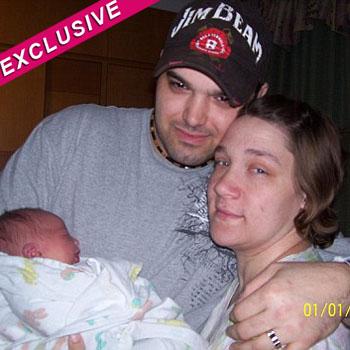 By Debbie Emery - Radar Reporter
As the small farming town of Emington, Illinois, mourns the deaths of a whole family after Friday's shocking murder-suicide, the grandmother of two of the victims says there were no warning signs leading up to the tragedy, RadarOnline.com can exclusively reveal.
"We didn't see any signs that this was coming, this was a total shock to us," Kathy Lemke told RadarOnline.com in an exclusive interview. "It was not something we would anticipate happening."
Article continues below advertisement
As RadarOnline.com previously reported, Sara McMeen shot and killed her three children, Skylar, 8, Ian, 7, and Maggie, 10 months old, and her boyfriend, Daniel Warren, 29, and then turned the gun on herself.
Kathy's son, Brad Lemke, dated McMeen for around five years, and while the couple were never married, they fathered Skylar and Ian together and were on cordial terms at the time of the killings. The latest addition to the family, Maggie, was her daughter with 29-year-old Warren.
An autopsy carried out on Monday confirmed that all the victims were killed by McMeen with a 40-caliber semi-automatic handgun that was found in her hand, and Kathy revealed that the news gave the family a small degree of comfort.
"We got more information from the autopsy. It's not helping yet but at least we know what happened.
"We will just never know the 'why' part."
As RadarOnline.com previously reported, Sara, 30, suffered from Bipolar disorder, which she didn't take medication for, but Kathy revealed that she never saw her experience dramatic mood swings.
Article continues below advertisement
"Nothing happened when she was around my son or when she was around us," she said. "She wasn't a happy bubbly person but she didn't get depressed. As far as I know she wasn't on medication, they are saying it could have been postpartum depression."
The mourning grandparent went on to say that her son is heartbroken over the loss of his children, who he remained incredibly close to despite splitting with Sara.
"He's leaning on family, we're helping him through it. It's going to get harder the closer it gets to Thursday because that is when the funerals are," she explained.
"He saw them every other weekend, every holiday and whenever they had free time. He was always there."
The doting grandmother adored Skylar and Ian and even took the whole family in and let them all stay with her when they were having trouble getting jobs.
Article continues below advertisement
"I saw them whenever I could, I would have them over here. They were always giving me kisses," she recalled sadly. "Christmas is going to be hard without them."
While Kathy was close to the children, Brad's estranged father, Michael Lemke, had never met them and revealed that he didn't even know about the tragedy until Monday.
"I didn't find out about it until yesterday because I live in Nebraska," said the children's granddad, who is Brad's adopted father.