Kiss & Tell Or Publicity Stunt? Pop Star Claims Passionate Night With Lindsay Lohan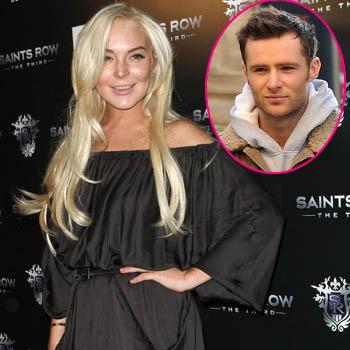 By Alexis Tereszcuk - Radar Senior Reporter
Lindsay Lohan has had a string of high profile romances (and breakups) but back before she went on her downward spiral one pop star says they spent a passionate, fun night together.
Harry Judd, a British pop star who is relatively unknown in the U.S., claims that he spent a wild night with the Playboy cover girl six years ago.
In 2005 Lindsay was starring in the movie Just My Luck, Judd's band McFly had a cameo in the flick and she made sure to get to know him.
Article continues below advertisement
"At the time I thought, 'This is awesome,'" he told the Mirror. "But I was really nervous. Lindsay invited me back to her hotel."
He claims that after spending the whole night together he had to do the walk of shame the next day. "I left at eight o'clock next morning."
PHOTO: LiLo Attends Jay-Z Concert Night Before Court
While the pair apparently didn't go all the way, it was a typical teen hook-up.
"I didn't shag her but we spent the night and had a fumble," Judd said. "We did things teenagers do. We went far enough but not the full home run."
For her part, Lindsay never spoke out about the night they allegedly spent together, except to deny that anything had happened.
Lohan went on to become the most famous troubled starlet in the world and her Just My Luck on-screen romantic partner Chris Pine starred in the blockbuster hit Star Trek.