Exclusive
Lindsay Lohan: 'I Want Closure On My Legal Problems'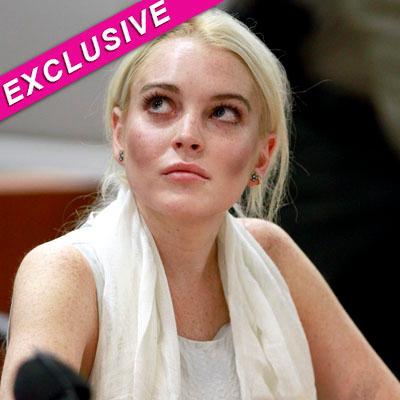 Lindsay Lohan is ready to face Judge Stephanie Sautner on Wednesday for her probation violation hearing, and is looking forward to getting back to work, RadarOnline.com is exclusively reporting.
Judge Sautner will determine if Lohan,25,formally violated terms of her probation when she failed to appear at the Downtown Women's Center for several community service commitments. The actress was ordered to help out at the Skid Row shelter after she pleaded no contest in her misdemeanor theft case.
Article continues below advertisement
"Lindsay recognizes it's time to have closure on this. Lindsay has several projects we will be announcing in the coming months, and she is looking forward to being back on set," Lohan's rep Steve Honig tells RadarOnline.com.
LiLo was ordered to complete 16 hours per week at the morgue, pending her probation violation hearing on Wednesday, November 2.
"Lindsay has been doing eight hour shifts just like everybody else, and she is working diligently in fulfilling her obligations. Lindsay is being accountable and is taking this very, very seriously," Honig says.