Exclusive
Home Free! Lindsay Lohan Expected To Escape Jail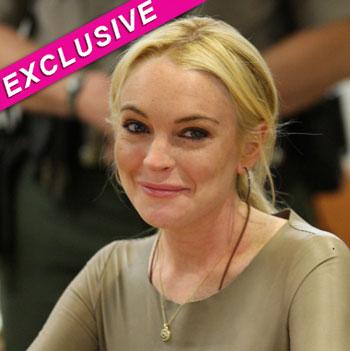 Hollywood startlet Lindsay Lohan is not expected to serve any time in jail after she pleads no contest to a theft charge Wednesday!
Information leaked exclusively to RadarOnline indicate that Lohan's high-powered attorney, Shawn Holley, and the new prosecutor on the case, Melanie Chavira, just met with the judge presiding over all things Lindsay.
And the group decided Lohan would remain on the right side of the prison bars!
Article continues below advertisement
When Lohan pleads, Judge Stephanie Sautner told the lawyers she would sentence the star of Mean Girls and Freaky Friday to another year's probation.
It's a stunning victory for Lohan, whose rap sheet is getting longer than her movie credits.
"Lindsay knows she dodged a major bullet," a source close to the situation said. "She doesn't like the fact she'll be on probation for another year, but it beats being in state prison."
MORE ON:
Celebrity Justice
Lohan already is paying a debt to society in connection with a violation of probation for a 2007 DUI conviction, her second. Lohan, 24, is performing 380 hours of community service at a downtown Los Angeles shelter for homeless women. She was also sentenced to 120 in the pokey, but Judge Sautner today told the attorneys she'd allow Lohan to serve that time at home with an ankle bracelet. The actress could be able to work on movies during the day.