Exclusive
Lindsay Lohan Gaining Fans Among Homeless Women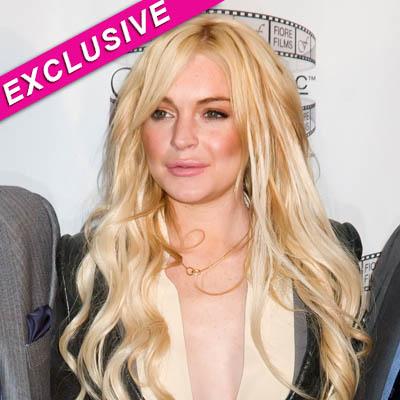 Lindsay Lohan completed her first day of court-ordered community service at the Downtown Women's Center, and she's apparently taking the gig seriously.
A source tells RadarOnline.com Lindsay was "very professional" and at times moved by the homeless women she met at the Los Angeles shelter.
"Staffers didn't know what to expect, but Lindsay showed up and was thoroughly engaged during the day," an insider close to the situation tells us.
Article continues below advertisement
Lindsay was ordered to perform a staggering 380 hours of community service last month for violating terms of her probation for a 2007 DUI conviction.
"Lindsay was truly humbled," the source added. "Staffers had her sort through donations and talk to the clients. Lindsay was especially moved by the children of these homeless women."
Not everybody who's ordered to help out as part of a sentence, however, is as helpful as Lohan.
"Some people want to get their hours done with as little effort as possible," the source added. "This doesn't seem to be the case with Lindsay. The women were initially excited to meet Lindsay because she is a celebrity, but that wore off very quickly and Lindsay has made it clear to everyone that she doesn't expect nor want any special treatment."
Lindsay returns to court on Wednesday for a pre-trial hearing in connection with her misdemeanor grand theft case.