Radar Told You First! Lindsay Lohan Charge Reduced To Misdemeanor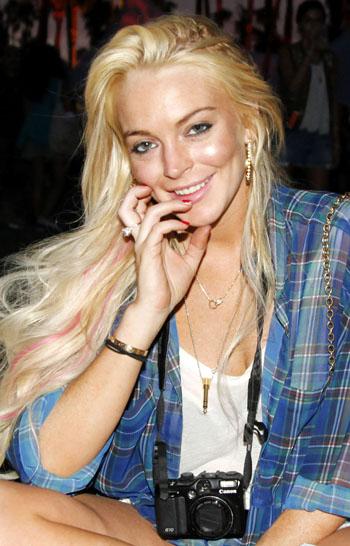 Radar Staff Reporter
Radar Legal Editor
UPDATE: 4:17 p.m. – District Attorney Danette Meyers is giving her closing statement, calling Lindsay "a classic garden variety theft." Meyers goes on to say, "Quite frankly the video you saw proves anything. She only returned the necklace when she saw a report on the Internet..." Meyers wants Lindsay sentenced today.
Follow @radar_online on Twitter for live updates when Lindsay is back in court!
Article continues below advertisement
Judge Sautner said someone in the Los Angeles Police Department leaked the search warrant, which is no excuse for not phoning the store and trying to give it back. Judge said Lindsay was multi-tasking in the video, but that doesn't negate the fact that she took the necklace.
UPDATE: 4:10 p.m. – "Ms. Lohan did not rush to return the necklace right away because she isn't a very considerate person, it doesn't make her a criminal," her attorney said. "She would have turned it at some point when she got around to it."
UPDATE: 4:04 p.m. -- "I will give Ms. Lohan the benefit of the doubt and that it was an accident," Judge Sautner just told Lindsay's attorney, Shawn Holley, after watching the surveillance video.
Lindsay Lohan just had a major courtroom victory - her felony charge was reduced to a misdemeanor.
RadarOnline.com was first to tell you that her charge would be reduced, and we were right!
Article continues below advertisement
The 24-year-old actress had her powerhouse attorney, Shawn Holley, argue that Lindsay "had an insignificant criminal history" and said she didn't intend to walk out of the Venice, California jewelry store with the necklace on.
Despite District Attorney Danette Meyers' best efforts to show Lindsay's guilt, saying it "was brazen for Lindsay to wear the necklace after she took it," Lindsay has managed to earn another Get Out Of Jail Free card, escaping a sentence in State prison.
A Closer Look At The Self-Destruction Of Lindsay Lohan
The next phase is sentencing on the probation violation. Lindsay's bondsman just arrived to the courthouse and Lindsay will have to post bail again once she is sentenced.
Holley will be presenting surveillance video as Lindsay's defense in sentencing, which will be shown in the courtroom on a big screen.
Judge Stephanie Sautner said Lindsay did violate her probation though and has set the next pretrial hearing for May 11 and the trial date for June 3, 2011 - and Lindsay must appear in court for both.