Exclusive
Lindsay Lohan To Women's Center: 'Don't Talk About Me!'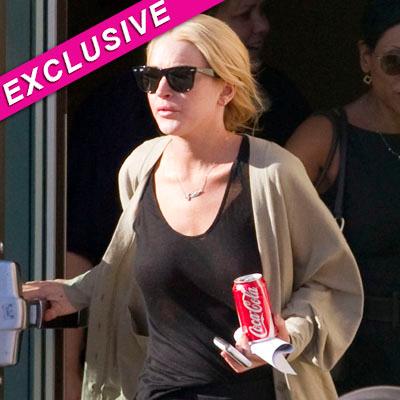 Lindsay Lohan doesn't want to be treated like a star while performing community service.
She has asked officials at L.A.'s Downtown Women's Center to "treat me like everyone else," a source close to the situation tells RadarOnline.com exclusively.
Lindsay "was concerned because Downtown Women's Center had sent a press release out last week about what work she would be doing, and what some of her duties might be," the source says.
Article continues below advertisement
Lindsay politely asked the higher ups to not send out any further press releases about her because she truly wants to be treated like everyone else.
Lindsay was very "engaged" in the orientation Monday, the insider adds.
"No one looks forward to court ordered community service, but Lindsay wants to learn from this experience."
Some of the homeless women recognized Lindsay during her orientation, and "Lindsay was truly moved by their kind words towards her," the source tells us.
MORE ON:
Celebrity Justice
Lohan has one year to complete the hours that Judge Sautner ordered as part of her DUI probation violation sentence.
Some of her hours are to be performed at the Los Angeles County Coroner's Office. "Lindsay is dreading doing her work there. Lindsay is beyond creeped out about the prospect of being around dead bodies," the source tells us.
RELATED STORIES:
PHOTOS & VIDEO: Lindsay Lohan Attends Orientation Session For Community Service