Exclusive
Lindsay Lohan Comes Out To Party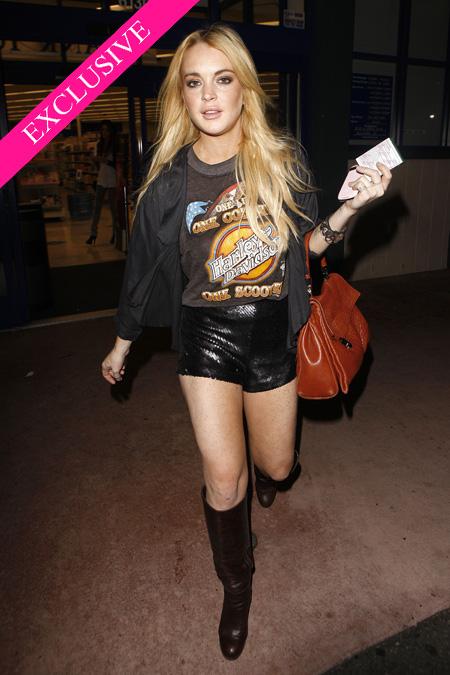 By RadarOnline.com Staff
Lindsay Lohan hit the party scene Friday night, and only RadarOnline.com has the details.
The bash was at an Olive Garden! In Burbank! Lindsay only drank water!
The event was a birthday party for Lindsay's good friend, photographer Tyler Shields, who turned 29 on Friday. He picked the restaurant, we're told, although he and his famous friends did have a private room.
Along with Lohan, other guests included Matt Dallas, star of TV's Kyle XY, and Lyndsy Fonseca, who has appeared several times on Desperate Housewives, and actor Simon Curtis.
Article continues below advertisement
"There were about 15 or so people," an eyewitness tells us. "It was pretty low-key but they all seemed to be having a great time. There was a lot of laughter and picture-taking, and everybody even sang 'Happy Birthday'."
Lindsay didn't let the party get in the way of her sobriety, our eyewitness says.
"There was wine on the table throughout the party but Lindsay never touched any. She only drank water."
Lohan was featured in Shields' photo book The Dirty Side of Glamor last year.
Lindsay returns to court May 11 on the charge of stealing a necklace earlier this year. She is expected to plead 'no contest' to the charge, now reduced to a misdemeanor.
Lohan is also appealing the 120 day jail sentence given to her for violating the terms of her DUI probation.
RELATED STORIES:
Lindsay Lohan Could Serve Just 'Hours' In Jail For Probation Violation