NOT Keeping Up With The Kardashians! Celebs Who Have Slammed The Reality Family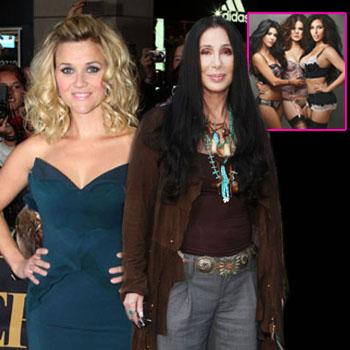 James Bond star Daniel Craig isn't the only Hollywood notable who has said some not-so-nice things about the Kardashian family!
From late night hosts and the First Family to Academy Award winning actresses and Grammy Award winning singers, a number of famous folks are not fans of Kim, Kourtney, Khloe, Kris and the rest of the Kardashian clan – and RadarOnline.com has all the sound-offs!
Article continues below advertisement
"Look at the Kardashians, they're worth millions," Craig recently said in an interview in the latest issue of British GQ. "I don't think they were that badly off to begin with but now look at them. You see that and you think 'What, you mean all I have to do is behave like a f**king idiot on television and then you'll pay me millions.' I'm not judging it -- well, I am obviously."
Ealier this year, Michelle Obama revealed that Keeping Up with the Kardashians wasn't on the First Family's watch list.
"Barack really thinks some of the Kardashians - when they watch that stuff - he doesn't like that as much," Mrs. Obama revealed in an interview with iVillage.
On the stage of the 2011 MTV Movie Awards Reese Witherspoon took a subtle stab at the reality show stars from the stage. "It's also possible to make it in Hollywood without a reality show. When I came up in this business, if you made a sex tape, you were embarrassed and
Article continues below advertisement
you hid it under your bed and if you took naked pictures of yourself on your cellphone, you hid your face."
Chelsea Handler is one of the several late night talk show hosts who has parodied the girls on her show. In one of her more memorable quotes she quipped, "Luckily, I don't work at the E! building, so I don't have to hang out with the Kardashians."
And don't expect to find any of the girls at a Michael Bublé concert any time soon! The singer poked fun of Kim from the stage of his New York show in November 2011, saying, "Please welcome Kim Kardashian to the stage. Nah, just f***ing with you. That b***h isn't coming on my stage."