Exclusive
Brooke Mueller's Family Tells Her, You Are On Your Own Now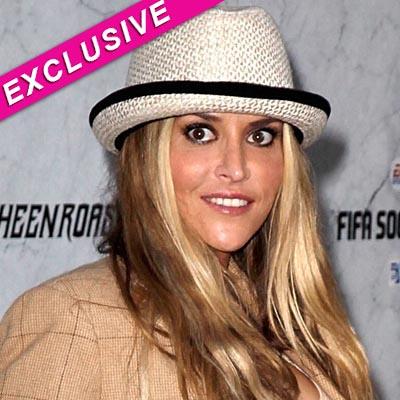 By Alexis Tereszcuk - Radar Senior Reporter
Brooke Mueller's family is worried that her latest attempt to get clean is going to fail, but they won't be staging an intervention to get her the proper, intensive treatment that she needs, RadarOnline.com has exclusively learned.
After her December 3 arrest in Aspen for cocaine possession, Brooke has decided to seek outpatient treatment; a move that her family feels is not going to give her the help she needs.
Article continues below advertisement
"Brooke's parents are not going to do an intervention because they've basically washed their hands of her," a source close to the family exclusively told RadarOnline.com.
"They've given her as much help/money/rehab as they can and they're not going to do it anymore. They're going to support her in this effort, but they're not going to try and force her to do anything more."
As RadarOnline.com previously reported, Brooke's parents refused to bail their daughter out when she was arrested in Aspen and the source said they're not sure what else they can do for their troubled daughter.
"They figure she either gets help or they're afraid she's going to die, and they know that's harsh but they are at the end of their rope with her."
The source said Brooke's family is doubting her latest efforts to get sober. "Any treatment she is doing now is only as a lame last ditch attempt to gain favor with whatever judge gets the case in Aspen."
Another source backs up that sentiment: "Brooke's decision to go to outpatient rehab, yet again, for the fifth time, is a total waste of time," the source says. "Brooke won't listen to anyone around her, and check into an inpatient rehab facility for at least six months. She is using her kids as an excuse to not enroll in rehab, when she hardly spends anytime with them at all."
Article continues below advertisement
As RadarOnline.com previously reported, troubled Mueller isn't letting her felony drugs bust slow her down when it comes to hitting the nightclub scene.
Charlie Sheen's ex-wife went to Beverly Nightclub in West Hollywood Saturday night, and her exit was as dramatic as everything in her life seems to be these days.
Wide-eyed Brooke apparently didn't want to be seen leaving the club, so she covered her head with her sweater as she ran out, almost falling over a car, and then ran into Jerry's Deli next door.