Exclusive
Natalie Wood Death Investigation: Cops Question Secret Witness Who Heard Actress Screaming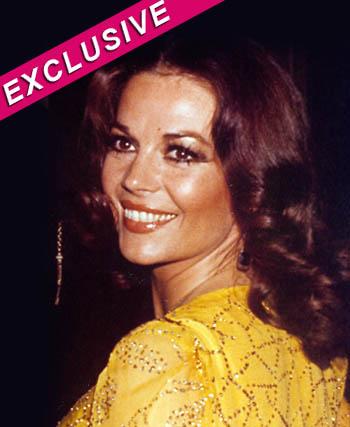 By Dylan Howard - Senior Executive Editor, Star magazine
Homicide detectives probing Natalie Wood's mysterious death questioned Tuesday the woman who allegedly overheard the screen siren crying for help, RadarOnline.com has exclusively learned.
Cops from the Los Angeles County Sherrif's Department interrogated retired stockbroker Marilyn Wayne at her Los Angeles home.
Wayne is considered a sensational new "ear witness" in the case. She was a guest on an adjacent yacht, roughly 90 feet from the Splendour, the yacht on which Wood, 43, was cruising with her husband Robert Wagner and actor Christopher Walken in 1981, just hours before her Thanksgiving weekend death.
Article continues below advertisement
Wayne is alleging she heard a woman's voice, crying for help from drowning saying: "Help me, someone please help me, I'm drowning."
She claims she heard a slurring Wagner tell a woman overboard "we're coming to get you."
In a sworn petition to have the case re-opened, Wayne told cops she had been ignored in the initial investigation 30 years ago.
"The County Sheriff's Department was well aware of my account," but "they continued to ignore me," she wrote in the document, obtained exclusively by RadarOnline.com.
"When investigating a body -- especially under the bizarre circumstances surrounding Natalie Wood's death -- one would think the authorities would have jumped at the opportunity to talk with me, as I had information that could have shed light on the case.
"Lead case Detective, Duane Rasure, publicly called me 'someone seeking my name in the media' and that was extremely insulting, as, in fact, I preferred to have quietly interviewed with the authorities.
MORE ON:
Celebrity Justice
Article continues below advertisement