Exclusive
Witness Who Heard Natalie Wood Screaming Will Talk To Detectives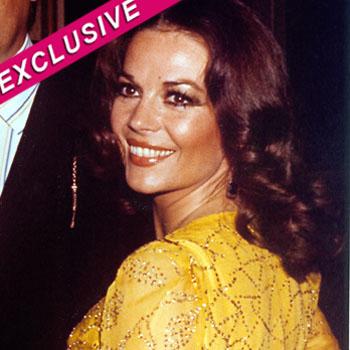 A woman who heard screen siren Natalie Wood yelling for help on the night she died in 1981 has told RadarOnline.com that she will cooperate with law enforcement investigators who've reopened the mysterious case three decades later.
In an exclusive interview, Marilyn Wayne said: "I have not yet spoken to the police, it hasn't come up. But I'd speak to any police that came to me to ask a question, for sure."
Article continues below advertisement
Wayne is considered a sensational new "ear-witness" in the case. She was guest on an adjacent yacht, roughly 90 feet from the Splendour, the yacht on which Wood, 43, was cruising with husband Robert Wagner and actor Christophe Walken in 1981, just hours before her Thanksgiving weekend death.
Wayne said she heard, "This female voice yelling for help. 'Somebody help me, I'm drowning! Please somebody help me, I'm drowning'."
Wayne never spoke to police, she admitted to RadarOnline.com from her Los Angeles home.
"I was never asked," she said, "and to be honest, I would have thought it (the case) would have been dead and buried after all this time, but I guess not.
"Everything that happened has been widely reported. So I don't know why the case been reopened, now. I am not sure why this new interest has been aroused.
"Don't we have enough current crime that we have to go back 30 years? It's kind of unusual."
Article continues below advertisement
Wood was presumed drowned, according to authorities. They theorized that she accidentally fell overboard when apparently trying to secure a dinghy that was banging against the side of the yacht and keeping her awake.
In a sudden twist, the captain of the boat on the night in question, Dennis Davern, has blamed Wagner for Wood's death.
When Davern was asked in a live television interview if Wagner, 81, was "responsible" for Wood's death, he said: "Yes, I would say so."
He claimed Wagner had asked him not to take steps to find his wife.
It was a matter of, "We're not going to look too hard, we're not going to turn on the search light, we're not going to notify anybody right at the moment," Davern told NBC's Today on Friday.
Asked at a news conference on Friday if Wagner was a suspect, a Los Angeles County Sheriff's lieutenant said point blank, "No."
The actor's spokesman has questioned Davern's motives since the captain has published a book about Wood's death.
Article continues below advertisement
"Although no one in the Wagner family has heard from the LA County Sheriff's department about this matter, they fully support the efforts of the LA County Sheriff's Dept. and trust they will evaluate whether any new information relating to the death of Natalie Wood Wagner is valid, and that it comes from a credible source or sources other than those simply trying to profit from the 30 year anniversary of her tragic death," a statement read.