Exclusive
Natalie Wood's Sister Asks Cops In New Declaration: 'Why Was Her Body Bruised?'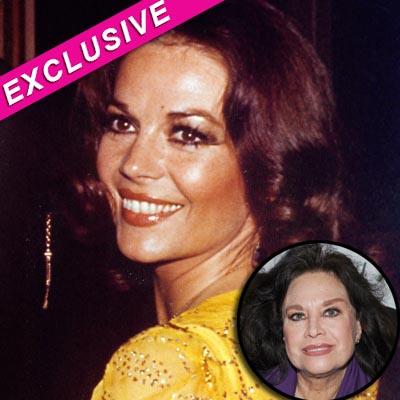 Senior Executive Editor, Star Magazine
The sister of West Side Story star Natalie Wood has questioned why the actress' body was bludgeoned with bruises when she was found off the coast of California 30 years ago this week.
In a sworn statement presented to the Los Angeles County Sheriff Department, Lana Wood also questioned why cops released Natalie's husband, actor Robert Wagner, without interrogating him about what took place on their yacht, Splendour, leading to her sister's death.
Article continues below advertisement
RadarOnline.com exclusively obtained the declaration from Lana, 65, best known for her role in the James Bond film Diamonds Are Forever.
Lana said she did not believe her sister died as a result of foul play, but nor did she believe that Wagner has told all that he knows about events that night.
"Why was my sister's body full of bruises?" she asked in the document that compelled law enforcement authorities to re-open the case.
"Why was Robert Wagner sent home before having his body checked or being interrogated in relation to my sister¹s death? He was told to go home and grieve, and I do not believe that constitutes a thorough investigation."
When Wood was found floating off Santa Catalina island, her body was covered in at least two dozen bruises, according to the ship¹s captain Dennis Davern, the man who formally identified her body.
Article continues below advertisement