Missing Five-Year-Old Arizona Girl's Mom Called Her A 'Ho' For Watching TV With Little Boy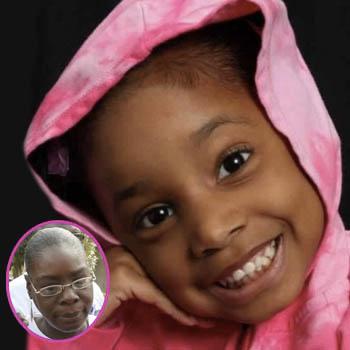 By Debbie Emery - RadarOnline.com Reporter
Disturbing new details have come to light of the alleged abuse that missing Arizona girl, Jhessye Shockley suffered at the hands of her own mother in the weeks before her disappearance, RadarOnline.com has learned.
According to the Glendale Police Department report that was released on Tuesday, several weeks before she vanished, Jhessye's mom, Jerice Hunter, verbally berated her young daughter after she came home and found the five-year-old wearing a long tee-shirt and watching T.V. with a neighborhood boy.
Article continues below advertisement
DOCUMENTS: Read The Shocking Police Report On Young Jhessye Shockley's Alleged Abuse
Hunter became angry, Jhessye's 13-year-old sibling told investigators, and took the child, who she branded a "ho" into a bedroom where she was heard screaming and crying hysterically.
As RadarOnline.com previously reported, the little girl - whose named is pronounced 'Jessie' - was reported missing on October 11 when her mom went to run an errand and claims she came back to her Glendale, Arizona, home to find her daughter had vanished without a trace.
The police document was released just minutes after Hunter appeared in an Arizona courtroom on Tuesday, after being arrested the day before on a felony count of child abuse stemming from the disturbing details from Jhessye's older sibling.
Following the outburst over television-watching with the local boy, the documents state that Jhessye was banished to a bedroom closet by her furious mother and her sibling would sneak her food and water when Hunter left the house.
Article continues below advertisement
The documents claim that Jhessye was covered with cuts and bruises all over her face and body, she was "not looking alive" and seemed "like a zombie," while the closet "looked like a grave and smelled like dead people."
From the start, Hunter has been outspoken in her disgust over how the investigation has been handled by the police.
"We feel that law enforcement is not active in finding Jhessye and that they're more active in persecuting me instead of finding out where she is," Hunter said in October.
MORE ON:
Celebrity Justice
Despite her pleas of innocence, Glendale Police Sergeant Brent Coombs said authorities do not expect to find Jhessye alive and that her mother is the "number one focus" in the investigation into the girl's disappearance.
As RadarOnline.com previously reported, Hunter pleaded no contest in California, in 2005, to abusing her other children.
She served three and a half years in state prison, during which time Jhessye, who was born before the sentence began, and the other children lived with relatives.
Article continues below advertisement
According to 2006 court documents, Hunter was "accused of torturing her 7-year-old daughter and of causing corporal injuries to three of her other children."
The documents state that Hunter's kids told police that she would punch them and whip them, sometimes using extension cords to hurt them. Her 14-year-old son said that the beatings occurred multiple times a week for several years.
RELATED STORIES: