Exclusive
Michael Lohan Gets Two Years Probation, No Jail Time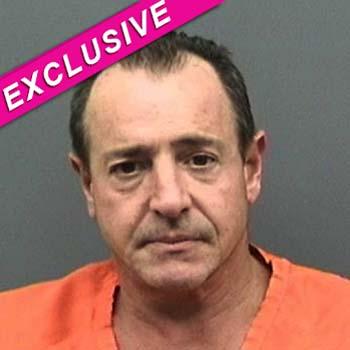 Micheal Lohan has been bouncing between court, hospital and jail for the past three weeks but is finally a free man, RadarOnline.com can reveal.
The 51-year-old entered a 'no contest' plea to four domestic violence charges on Wednesday and was sentenced to two years probation, his attorney Michael Perry told RadarOnline.com in an exclusive interview.
"He will not serve any jail time," Perry told RadarOnline.com after leaving the Tampa, Florida court, despite facing a potential four years behind bars.
Article continues below advertisement
According to his lawyer, Lohan was ordered to spend four months working at the Teen Challenge International program and to take domestic violence classes in Fort Meyers.
As RadarOnline.com previously reported, Lindsay's dad was arrested on October 25 after he got in a violent argument with former fiancé, Kate Major.
After being set free on bail, the troubled reality star was arrested yet again two days later for violating the terms of his release by contacting his ex.
"I believe he was pleased with the result, he should be," Perry informed RadarOnline.com after the sentencing. "It was a good result and it will benefit him."
Major was present for the ruling but the on-again-off-again lovers didn't talk.
"She told the court that she agreed to the sentence," said Perry, adding that Michael was ordered to have no contact with Kate.
Earlier on Wednesday, birthday girl Major tweeted, "It's the big B-day! Doesnt feel like it spending it in court with my ex...glad this will be a new fresh start !"