Michael Lohan Arrested For Domestic Violence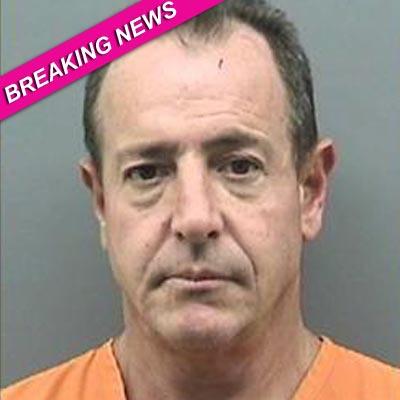 Michael Lohan has been arrested for battery domestic violence, RadarOnline.com is reporting.
The showbiz patriarch -- the dad of troubled actress Lindsay Lohan -- was taken into custody by police in Tampa, Florida early Tuesday after officers responded to reports of a fight in an apartment.
Police Document: Read The Arrest Report Against Michael Lohan
Before being booked into Hillsborough County Jail, Michael, 51, was taken to St. Joseph's hospital after complaining of chest pains when he was arrested.
Article continues below advertisement
Bail has not yet been set.
Police have not yet identified the victim, but local reports say she has also dated reality TV star Jon Gosselin.
Journalist Kate Major previously dated the Jon and Kate Plus 8 star and was romantically involved with Michael, though they ended their relationship several months ago.
In March, Michael was arrested for allegedly assaulting Kate, with police reporting he had attempted to choke her and injured himself to prevent her calling for help.
Last July, Kate accused Michael of attacking her at their home in Southampton, New York, claiming he threw her off a chair and kicked her in the face during an argument.
UPDATE: The official police report does list Kate Major as the victim. She told officers Lohan attacked her after they argued about sex. She says he threatened to throw her off the balcony and threw a remote control at her, but missed. She also says he smashed her cell phone, but that she called police from a land line. She told officers she does intend to pursue charges against Lohan.