Taylor Armstrong: I Might Be Dead If Not For 'Real Housewives'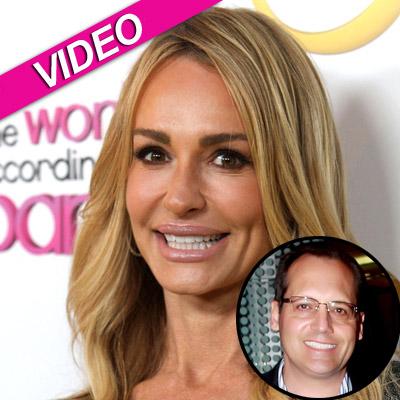 Taylor Armstrong made the startling claim Monday that she might not be alive if she didn't join the cast of Real Housewives of Beverly Hills, as the six years of domestic violence she suffered at the hands of her late husband Russell could have escalated to deadly proportions.
"If cameras were not in my life, there's a good chance I wouldn't be sitting here today," Armstrong told KTLA-TV in Los Angeles, noting she could have died via murder or murder-suicide.
Article continues below advertisement
Armstrong said if the show wasn't filming, it's quite possible Russell's violent events could have even involved their 5-year-old daughter, Kennedy.
"I'm thankful to be here especially for my daughter," Armstrong said. "Imagine if she had two less parents instead of one."
Armstrong said she feels she pursued a spot on the show "subconsciously" to allow her problems to be in the public eye.
"I was handed a very specific mission, by the grace of God, through a tragedy," Armstrong said.
Watch the video on RadarOnline.com
Russell, 47, was found dead at a Los Angeles home August 15. He is survived by wife Taylor and three kids: son Aiden (with ex-wife Barbara Fredrickson); son Griffin(with former fiancée Milette Fields); and daughter Kennedy (with Taylor).
The Real Housewives of Beverly Hills airs on Bravo Mondays at 9/8c.
RELATED STORIES: