Exclusive
Russell Armstrong: Huge Financial Debt Drove Him To Suicide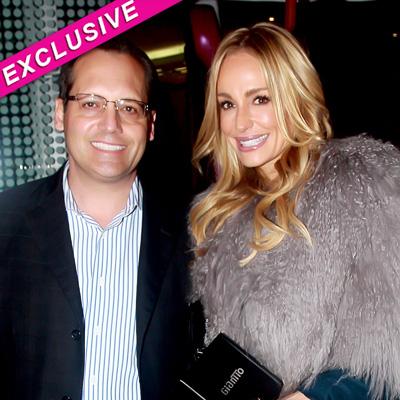 Russell Armstrong committed suicide because of a large outstanding debt, RadarOnline.com is exclusively reporting.
The Real Housewives of Beverly Hills star Taylor Armstrong is telling close friends that she has discovered that her estranged husband owed a significant amount of money to a private individual.
"Russell couldn't repay the loan. Taylor believes the debt is at least $250,000, but it could be significantly more," a source close to the situation tells RadarOnline.com.
Article continues below advertisement
"Russell expressed his concerns to Taylor about his financial woes in the days before his suicide. She had no idea how big the debt was when Russell discussed it with her. It's now obvious to Taylor that Russell felt he had no other way out."
As RadarOnline.com previously reported, Russell's close friend and business associate Alan Schram killed himself the day after Armstrong's August 15 death.
Schram also owed the same amount of money to the same person that loaned Russell the money. "Alan took his own life, because he also owed at least $250,000 to the same person that advanced Russell the large amount of money," the associate reveals.
Suicide wasn't Russell's only plan, he first considered leaving the country, and essentially dodging his outstanding financial obligations. "Taylor has uncovered information that Russell was just going to disappear, and move abroad, and try to start all over again foreign. Taylor will never know why he didn't pursue that plan.
"What Taylor knows for sure is that Russell took a lot of burden and secrets with him to the grave, that she will never have answers to, and maybe he did that because he was trying to protect her.