Exclusive
More Money Troubles For Real Housewife Adrienne Maloof?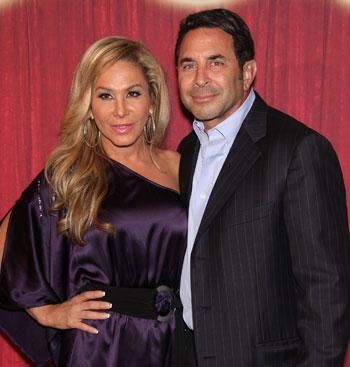 Article continues below advertisement
Members of Gilt City Los Angeles are able to purchase his discount services online, including skin filler Restylane and Dysport skin smoother and Zerona laser treatments for way below the market price.
Dr. Nassif is offering his Zerona laser treatments that are usually $2,400 for 50% off at $1,200, $600 Restylane treatments are going for $327 and $325 Dysport treatments are going for the basement bargain price of $178!
As RadarOnline.com previously reported, Maloof and Nassif are the latest couple on the show to have personal financial troubles.
Adrienne was "cutting back on every aspect of her luxurious lifestyle," a source said and even revealed the shocking information that they "lead an extravagant life, but they're having money troubles and are looking for ways to scale back their opulence."
According to the source: "Adrienne and Paul argue all the time but now that the economy is bad and their personal fortunes are dwindling they're making serious adjustments to their lifestyle."