Michael Lohan Agrees To Permanent Restraining Order, Wants 'No Contact' With Kate Major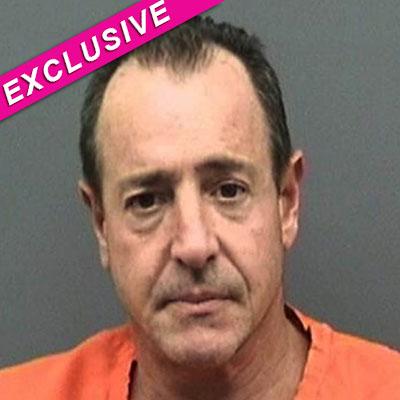 By Amber Goodhand - Radar Reporter
Michael Lohan was in a Florida courthouse on Tuesday in connection with a temporary restraining order brought against him by his ex-girlfriend, Kate Major, RadarOnline.com is exclusively reporting.
The 51-year-old was recently arrested after a physical altercation with Major, and then just one day later for violating a protective order against Major by calling her — and trying to escape police by jumping out his hotel window.
Article continues below advertisement
Michael was transported from the Hillsborough County jail to Sarasota, Florida, on Tuesday morning where he faced the judge over a continuation of the restraining order against him banning him from any contact with Major.
Lohan's attorney, Michael Perry, tells RadarOnline.com that Lohan had no objection to the restraining order being continued and that he wants "no contact" with his ex-girlfriend.
"He was in court today regarding maintaining the restraining order by stipulation without the judge entering any finding or fact," Perry said. "We just agreed to the injunction, he does not want to see Miss Major any more and wants to put this behind him.
"There is an arraignment tomorrow in Tampa for the four charges against him but he will not be appearing in court because he has filed a plea of not guilty."
Dennis Menendez, press officer for the 12th Judicial circuit court in Florida, tells RadarOnline.com: "The appearance was basically to make the TRO a permanent restraining order.
"In addition to making that, one of the things that came out in court was that due to previous charges in a prior case (NOT the current Tampa case) where Lohan pled to a violence charge, he has to be mandated to attend a batterer's class. This had nothing to do with the charges brought against him in Tampa.
Article continues below advertisement
"The original TRO was filed in Sarasota on June 6. It has been continued on two or three occasions and today it was made a permanent restraining order. Both parties agreed to it. He'll be sent back to the Hillsborough County Sheriff's office tonight or tomorrow morning."
The Lohan patriarch is facing four years in the slammer if convicted of the four counts stemming from his most recent arrests.
Unlike her father's longer jail stint, Lindsay Lohan only spent four hours in jail Sunday night after she was released early from her 30-day sentence imposed by Judge Stephanie Sautner.