Jury Begins Deliberations In Trial Of Dr. Conrad Murray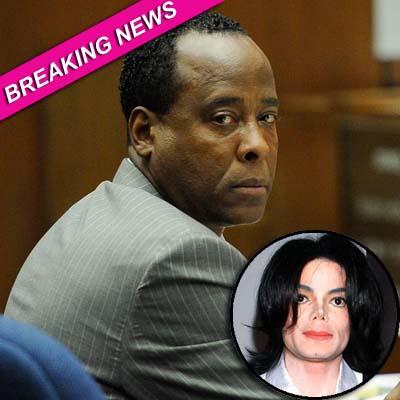 The jury in the trial of Dr. Conrad Murray -- charged in the death of pop superstar Michael Jackson -- began its deliberations at 8:30am PT Friday, RadarOnline.com is reporting
After the jury reaches its verdict, two hours will pass before the verdict is read to give the key players in the case time to get to the courtroom.
The panel of seven men and five women began deliberating after choosing a foreperson.
Article continues below advertisement
Legal experts say it's impossible to predict how long the jury will be out – but since there is only one count (involuntary manslaughter) for the panel to consider – and given the fact that its Friday and the jurors may be anxious to start their weekend, some predict the verdict could come relatively quickly.
Meanwhile, Dr. Murray's lawyer Ed Chernoff told jurors during his closing argument Thursday that the Houston-based cardiologist was "just a little fish in a big dirty pond," attempting to convey that Jackson was responsible for his own death.