Dr. Conrad Murray Defense Expert Admits To Propofol Being Given To Beagle Dogs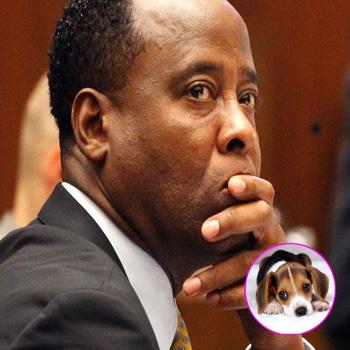 By Jen Heger - Radar Legal Editor
Dr. Conrad Murray's star defense witness at the Michael Jackson death trial, Dr. Paul White, admitted that lawyers for the embattled cardiologist commissioned a study in which Beagle dogs were given Propofol, RadarOnline.com is reporting.
As RadarOnline.com previously reported, Murray's lawyers were forced to abandon the theory that Michael Jackson had orally ingested the Propofol because test findings found that it was highly unlikely that someone could die from ingesting Propofol.
Article continues below advertisement
Under blistering questioning from Deputy District Attorney David Walgren, Dr. White said, "The testing was done on the Beagles last summer. It was a negative study, and the results were never published."
PETA has demanded a federal investigation into the Propofol testing on the dogs. PETA (the People for the Ethical Treatment of Animals organization), filed a complaint with the U.S. Department of Agriculture (USDA) on Monday alleging "cruel drug toxicity tests on beagles commissioned by the defense team of Dr. Conrad Murray, the physician now on trial for his alleged role in Michael Jackson's death.
"PETA asserts that if attorneys from Flanagan, Unger, Grover & McCool did commission the tests for the drug propofol - the toxic effects of which have been extensively studied in dogs and humans - those tests were likely conducted in violation of the federal Animal Welfare Act's prohibition against tests on animals that duplicate previous experiments. PETA has filed a complaint with the State Bar of California as well."
Article continues below advertisement
Read PETA's Letter To The USDA Demanding A Full Investigation
Walgren was relentless in questioning Dr. White about giving Propofol outside of a hospital setting.
"Have you ever administered Propofol in someone's bedroom?" Walgren asked.
"No I have not," White said.
"Have you ever heard of someone doing that prior to this case?" the DA asked.
"No I have not," White stated.
Dr. White admitted to being paid $11,000 for his work on this case so far. Dr. White is going to be the final witness for the defense. It's anticipated that Dr. White will be on the stand for the remainder of the day.