Dr. Conrad Murray Trial On A Break Friday After Week Of Damning Testimony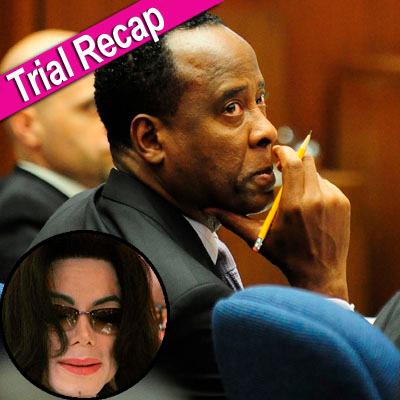 The trial of Dr. Conrad Murray in the death of Wanna Be Startin' Somethin' singer Michael Jackson resumes Monday, as the court will take Friday off for a long weekend.
On Thursday, UCLA sleep expert Dr. Nader Kamangar testified that Dr. Conrad Murray's practices in prescribing and administering a cocktail of drugs to the late Michael Jackson were "unethical, disturbing and beyond comprehension.
Article continues below advertisement
"To summarize, Mr. Jackson was receiving very inappropriate therapy in a home setting, receiving very potent therapies without monitoring," Kamangar said, noting Murray gave the Billie Jean singer a mix of diazepam, lorazepam and midazolam over a 10-hour time frame on June 25, 2009, the day he died.
Kamangar said "this cocktail was a recipe for disaster," and when mixed with propofol could "absolutely" have been fatal.