Dr. Conrad Murray Trying To Sell 'Documentary'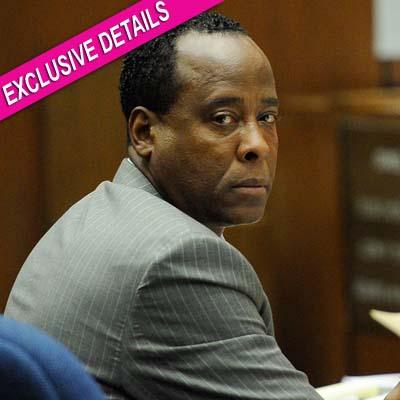 Radar Legal Editor
On the eve of closing arguments in Dr. Conrad Murray's involuntary manslaughter trial in connection with the death of Michael Jackson, a documentary featuring the embattled cardiologist is being shopped to the major networks, RadarOnline.com has confirmed.
Dr. Murray decided not to take the stand at his trial, but has given long in depth interviews to the film crew.
"This project has been in the works since Murray's arrest. It was originally conceived to help him get his reputation back after the case had been resolved. However, another driving force of it is to generate money so that Murray can pay his lawyers and experts," a source close to Murray told us.
Article continues below advertisement
The New York Post broke the story and says Dr. Murray is hoping the documentary will get at least a million dollars!
Our source says, "Dr. Murray and his lawyers were hoping it would sell for a million bucks, but it looks like the max a network would pay is around 250k. If Dr. Murray is convicted, that price could go up or down. Murray's reps are trying to get the deal made before a verdict is rendered."