Dr. Conrad Murray Tells Judge: I Will NOT Testify In My Own Defense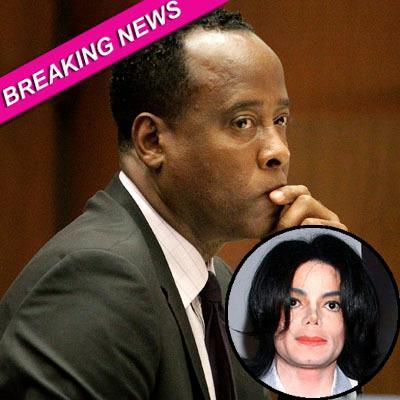 Dr. Conrad Murray has made it official  -- he will NOT take the stand in his own defense in his trial involving the death of pop superstar Michael Jackson.
In court Tuesday, Los Angeles County Superior Court Judge Michael Pastor advised the Houston-based cardiologist for a third time that he has the constitutional right to testify on his own behalf. After looking at his attorneys flanking him on both sides, Murray told the judge he would not take the stand.
Article continues below advertisement
Just a day earlier, Murray had told the judge he had not decided yet whether to take the stand and that he needed more time to confer with his legal team. At that time, the judge told the doctor he needed to make a decision by 11am PT Tuesday.
In fact, Radar's Legal Editor Jen Heger first broke the news Monday that Murray would not take the stand.
As we previously reported, Murray told his lawyers from day one that he wants to testify and tell his side of events. However, lead attorney Ed Chernoff determined that the controversial doc should not take the stand because he wouldn't be able to withstand the tough cross examination that the D.A. would subject him to, a source close to Dr. Murray told us.
"Clients always want to testify, but in this case, Prosecutor David Walgren would be able to wear him down, and Dr. Murray just wouldn't be able to overcome the basic facts of the case: not calling 911 right away, failure to tell emergency room doctors and first responders that he had given Jackson propofol, and not having the proper monitoring equipment," the source added.
With both sides near wrapping, the case could go to the jury by the end of this week.