Conrad Murray Trial: Prosecutor Calls Defense Arguments 'Junk Science'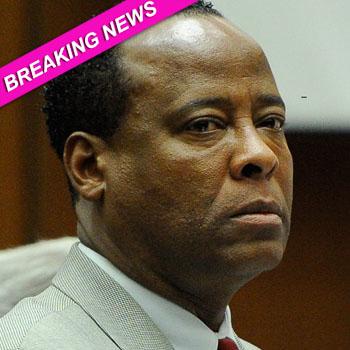 By Jen Heger - Radar Legal Editor
Deputy District Attorney David Walgren told jurors during closing arguments that Dr. Conrad Murray's defense in the Michael Jackson death trial was based on "junk science."
Judge Michael Pastor read preliminary jury instructions to the jury and shortly after 9:30 a.m., Walgren began final summation. "The evidence in this case is overwhelmingly, abundantly clear that Conrad Murray acted with criminal negligence, that Conrad Murray caused the death of Michael Jackson, that Conrad Murray left Prince, Paris and Blanket without a father," Walgren asserted.
Article continues below advertisement
Conrad Murray Trial Recap: Defense Expert Admits To Giving Propofol To 'Animals'
The DA blasted the defense's star witness, Dr. Paul White. Mincing no words, he said, "What Dr. White presented was garbage science. It's junk science, and it was disappointing that he came in here said the things he did." Walgren took issue with Dr. White's changing theories throughout the case about how Michael Jackson died.
The defense will present their closing arguments after the lunch break, and Walgren will have one more opportunity to address the jurors. Judge Pastor will then give jurors their final instructions, and at that time, deliberations will commence.
"Justice demands a guilty verdict," Walgren stated as he finished his remarks.
If convicted of the involuntary manslaughter charge, Dr. Conrad Murray could be sentenced up to four years in state prison.