Jury To Begin Deliberations Friday In Trial Of Dr. Conrad Murray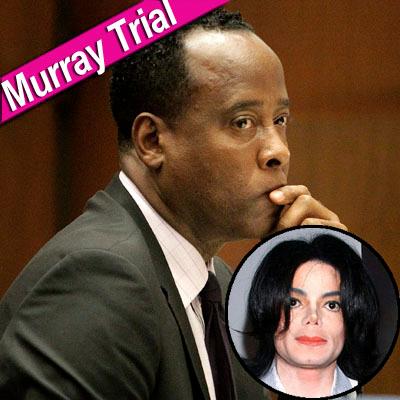 Radar Legal Editor
The jury will begin jury deliberations Friday morning in the trial of Dr. Conrad Murray, charged in the death of pop icon Michael Jackson, after a foreperson is chosen from among the panel of seven men and five women.
Dr. Murray's lawyer Ed Chernoff told jurors during his closing argument Thursday that the Houston-based cardiologist was "just a little fish in a big dirty pond," attempting to convey that Jackson was responsible for his own death.
Article continues below advertisement
"Michael Jackson went into his bathroom and took Lorazepam," and then died later that morning, and nothing could be done to save the King of Pop, Chernoff maintained.
Conrad Murray Trial Recap: Defense Expert Admits To Giving Propofol To 'Animals'
"Dr. Murray did not kill Michael Jackson," Chernoff said.
Prosecutor David Walgren addressed the doctor simply as "Conrad Murray" during his final closing remarks. "Conrad Murray is responsible for the death of Michael Jackson," he said.