Exclusive
Dr. Phil Show About Rebecca Zahau Mystery Death Airing Next Week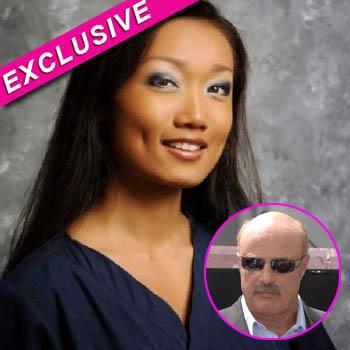 Article continues below advertisement
As RadarOnline.com has exclusively reported, Rebecca's family does not believe she committed suicide and have insisted that she was murdered, and Dr. Phil McGraw had her body exhumed from her grave in Missouri and retested for any more evidence of foul play. Dr. Cyril Wecht conducted the autopsy in Philadelphia several weeks ago.
The shows will be airing on November 14 & 15. Rebecca Zahau's sister, Mary Zahau, and the family attorney, Anne Bremner have already filmed their segments for the show, along with Dr. Wecht.
"There will be new developments that have been discovered that will be revealed during the shows," a source close to the situation tells RadarOnline.com.
It's unlikely that any new developments could be admissible in any potential criminal case because the autopsy wasn't done with in conjunction with any law enforcement agency.
RELATED STORIES:
Jonah Shacknai Has Sold Home Where Rebecca Zahau Was Found Hanged