Katt Williams Apologizes For Rant Directed At Mexicans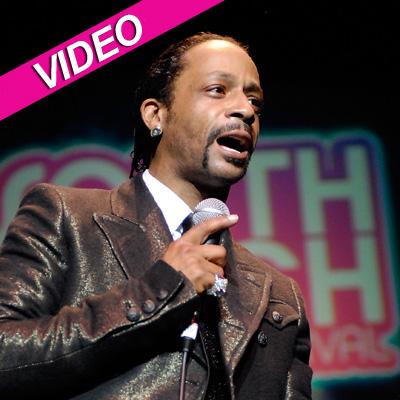 Controversial funnyman Katt Williams has apologized for a rant he directed at Mexicans during a comedy show in Phoenix, Arizona over the weekend.
"My remarks were not meant to be offensive," Williams said in a statement sent to RadarOnline.com late Wednesday. "I want to apologize if my comedy act was taken out of context."
"I sincerely appreciate my fans within the Mexican community and would never intentionally go out of my way to offend them," he added.
Article continues below advertisement
Williams' rant -- which lasted more than seven minutes -- was directed at a man of Mexican descent who had been heckling him during his performance on Saturday.
"Are you Mexican? Do you know where Mexico is?" Williams asked the man.
He then unleashed his profanity-laced tirade as many in the crowd wildly applauded.
MEL AUDIO TAPE #1: Mel's Racist Rant
Williams then asked the heckler, "Do you remember when white people used to say go back to Africa? And we'd have to tell them we don't want to? So if you love Mexico, b*tch, get the f*ck over there!"
As the rant turned into a back-and-forth profanity-laced argument with the man, Williams said: "We were slaves (expletive). You just work like that as landscapers."
Several times during outburst, Williams shouted "USA! USA!" and even sang the Star Spangled Banner.
Mixed Race Woman Who Is Marrying Jailed White Supremacist Is A Mom With Three Kids
In wake of William's tirade, the Rev. Jarrett Maupin, a Phoenix Civil Rights Leader, called on the management at the theater where Williams performed at to ban any future performances by him at the venue.
Article continues below advertisement
"Katt Williams' performance only helps to perpetuate the myth of racial divides and intolerance between the Black and Brown community," Maupin said.
Dave Chappelle Apologizes For 'Bad Attitude' After Bizarre Comedy Set
He continued, "His strange sense of patriotism and need to defend and support the racist views of groups like the Tea Party and other 'nativist' movements make him out to be the ultimate house negro and butt of many jokes. No self-respecting black professional, comedian or not, would attack and malign another minority group the way his own people have been attacked and maligned…"
Williams, 39, is a comedian, rapper and actor best known for his role as Money Mike in Friday After Next. He's also known for his stint on Nick Cannon's MTV improv show, Wild 'n Out, and for playing Bobby Shaw on the sit-com My Wife and Kids.