Exclusive
Dave Chappelle Explains Bizarre Florida Appearance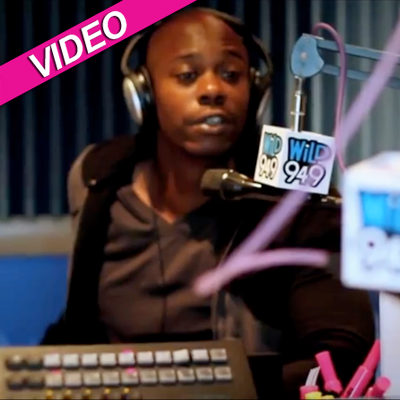 In his first interview in five years, comic Dave Chappelle explained his bizarre appearance at the Seminole Hard Rock in Hollywood, Florida last month, in which he stopped performing, checked his text messages and counted down the minutes after he was distracted by the audience's non-stop chatter, catcalls and camera phones.
"I didn't get a chance to do anything," the reclusive funnyman told Doghouse FM's JV of the set, which occurred at retired NBA star Alonzo Mourning's Summer Groove charity event at the Seminole Hard Rock July 23.
Article continues below advertisement
VIDEO: Chappelle Explains Onstage Meltdown
Chappelle, 37, said that since the event took place at an Indian casino, many of the security guards would not tell the patrons in the front role -- all of whom were Seminole Indians -- "to be quieter.
"I can hear and see everything in the front row," he said. "You can't possibly expect me to do a show right now ... there's got to be a little bit of cooperation."
The comedian said he'd had a similar incident occur earlier in his career at a show in Oakland, California.
VIDEO: Dave Chappelle's Bizarre Comedy Set (WARNING: Offensive Language)
Chappelle said he told that crowd, "Hey man, I only got 10 more minutes, but if that's what you want, that's the show you're going to get -- so I just laid down."
Chappelle's been quiet since turning down more than $40 million from Comedy Central to continue his hit Chappelle's Show seven years ago.