Exclusive
Rebecca Nalepa's Sister Claims There Was 'No Way' She Would Commit Suicide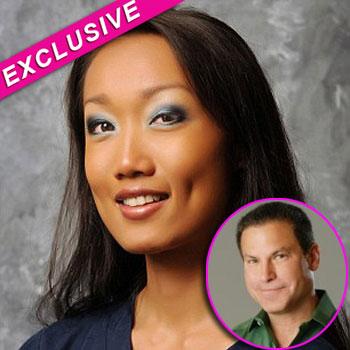 By Cliff Renfrew - RadarOnline.com Staff Reporter
The sister of Rebecca Nalepa has told RadarOnline.com: "There is no way my sister committed suicide."
San Diego detectives are still actively working the bizarre case that has gripped the ultra wealthy enclave of Coronado, San Diego.
Beautiful Nalepa, 32, was found hanging naked with her hands and feet tied with electrical cord from a balcony of her multi-millionaire boyfriend pharmaceutical boss Jonah Shacknai's Coronado mansion.
Article continues below advertisement
Her shocking death came only two days after Shacknai's six-year-old son, Max Shacknai, suffered a fatal fall at the same house while in Rebecca's care.
Shell-shocked sister Mary Zahau Loehner told RadarOnline.com: "There is no way my sister committed suicide.
"I spoke to her just before the incident and she was fine – she was the type of person who was full of life.
"At the moment we are planning a memorial service and we are limited as to what we can see because the police are still involved in the case."
It is not known if Medicis CEO Shacknai or his brother Adam Shacknai will take part in the memorial service – both men have been quizzed by detectives who remain baffled by the case.
It is understood that Jonah Shacknai was not inside the historic Spreckles Mansion during either his son's fall on July 11, 2011 or Rebecca's death two days later.
Her body was discovered by Adam Shacknai who was living in a guest-house of the main property and who then cut her down from a main balcony inside the mansion.
Article continues below advertisement
Sources have told RadarOnline.com that police believe forensic evidence will eventually solve the mystery and they still have not ruled-out 'foul play' in Nalepa's death.
It's understood that Jonah Shacknai was planning to propose to his girlfriend of the past two years and that the couple had been happy before Max's accident when he suffered brain injuries after falling down stairs inside the mansion.
RadarOnline.com revealed that Jonah, and his ex-wife, Dina Shacknai, made the brave decision to donate their son's organs, which ultimately saved three different children's lives.
Investigators still aren't ready to say if Nalepa's hanging was a criminal act or a suicide. The county Medical Examiner's Office has conducted an autopsy on Nalepa, but authorities have ordered it sealed.
An autopsy will also be performed on Max Shacknai, Lea Corbin, a Coronado police spokeswoman revealed – although his death was considered 'accidental' the official confirmed.