Inmate Claims To Be Caylee Anthony's Father; Demands DNA Test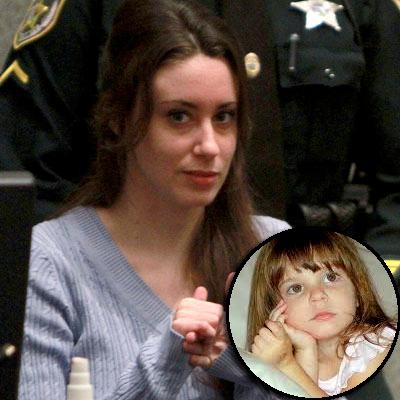 by RadarOnline.com Staff
Casey Anthony is facing more legal drama after an inmate filed a lawsuit against her claiming to be the father of her 2-year-old daughter, RadarOnline.com can report.
Christopher Umberger -- who's currently incarcerated in South Carolina -- has filed a petition seeking a DNA test to determine if he is the dad of Caylee Anthony, whose remains were found ditched in the woods three years ago.
Article continues below advertisement
And while he provided no details to back up his claim, he also said he intends to sue Anthony for the death of the little girl.
The identity of Caylee's father remained a mystery throughout the explosive case.
Anthony also said that Caylee's father had died in a car crash around the girl's second birthday.
Anthony is due to be released from the Orlando, Florida jail on Sunday, however her legal woes are far from over.
A woman called Zenaida Fernandez Gonzalez is suing her for defamation after Anthony told investigators she was Caylee's nanny and she had taken her daughter.
Gonzalez denies ever even knowing Anthony or her child.
However, Judge Jose Rodriguez, quit the case without explanation on Friday forcing another judge to be assigned.
Anthony may now have to submit to a formal interview by her accuser's lawyers just days after leaving jail.