Exclusive
Millionaire's Dead Girlfriend Was 'A Really Happy Person,' Says Trainer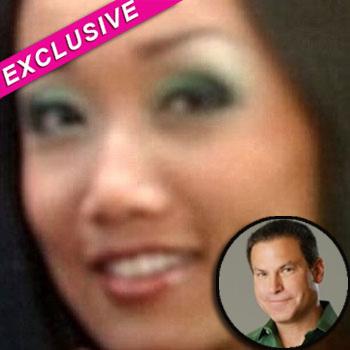 Article continues below advertisement
The mysterious death is still being actively probed by San Diego police. It came only two days after Shacknai's six-year-old son Max Shacknai suffered a fatal fall at the historic Spreckles Mansion while being watched by Nalepa.
The shocking nature of the deaths has sent shockwaves through the upscale neighborhood of Coronado where multi-millionaire pharmaceutical boss lived with his girlfriend.
Local trainer Reed Holman - who spoke with Nalepa just days before she died – is completely bewildered by her death.
He told RadarOnline.com: "She had everything to live for, she was young, fit and really beautiful.
"The last time we spoke she asked me what routine and area I was working-on and she told me she was planning for a party.
"She was a super-fit woman who definitely knew how to work-out and take care of her body.
"Sometimes she would come-in and train with her boyfriend here at Hollywood Fitness gym in Coronado but more often she would train alone.
Article continues below advertisement
"She was around 5 ft 7 inches tall and between 130 lbs and 140 lbs in weight but a lot of that was muscle tone - she was a strong woman.
"In my opinion she would have been capable of tying her feet and hands together and hanging herself although I know this seems unlikely to a lot of people.
"Whether she did or not I don't really know because I'm not a detective - it's a really sad story all round because she seemed like a really happy and responsive person."
San Diego Sheriff's Captain Tim Curran has described Nalepa's death as 'very bizarre'
He added: "There are some very unique ways people can take their own lifes – if it was determined to be a suicide, people will do some very bizarre things."
It's understood that Jonah Shacknai was not home during his son's fall or when his girlfriend was found dead – the couple had been dating for two years.
The San Diego Medical's Examiner's Office has not released any information about how Nalepa might have hung herself while her writs and ankles were bound or about what materials were used to bind them.
Article continues below advertisement
Jonah Shacknai's founded pharmaceutical giants Medicis and has been chief executive and chairman since 1988.
The company makes dermatological and aesthetic pharmaceutical products and took $700 million in revenue last year.