Exclusive
Casey Anthony's Uncle Shocked At Verdict, Doesn't Know Where She Is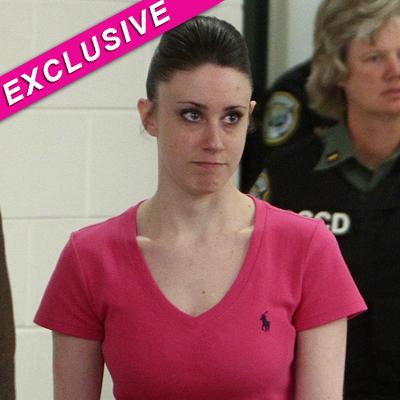 - RadarOnline.com Senior Reporter
Casey Anthony's whereabouts Sunday are unknown not only to her parents but also to her aunt and uncle in Ohio, RadarOnline.com has exclusively learned.
There have been numerous rumors that Casey had flown to Ohio following her release from the Orange County Jail at 12:09 am today. If she did, she's not there to stay with her relatives Chuck and Kathy Eddy. Kathy is the sister of Casey's father, George Anthony.
Article continues below advertisement
"Casey is not staying with us," Eddy tells us exclusively. "I have no idea where that story came from."
Just like her parents, Eddy said he has had no communication with his niece. "I haven't heard from Casey and I don't know where she is."
"We were shocked at the verdict," Eddy says. "The bottom line is you've got a child that was murdered or accidentally killed."
He said the Anthony family has been incredibly traumatized through everything that followed the death of Casey's daughter, two-year-old Caylee Marie Anthony in 2008.
"You've got a family that was torn apart," Eddy says with obvious emotion. "Their granddaughter is gone and they don't speak to their daughter. It is sad."
Cindy tried to visit Casey in jail before her release but was denied and Eddy says George and Cindy Anthony are not in communication with their 25-year-old daughter.
"They don't even know where Casey is. It's tough but they're doing well. Their faith is strong.