Exclusive
Weiner Used Jewish Sexual Stereotype To Facebook Sexting Partner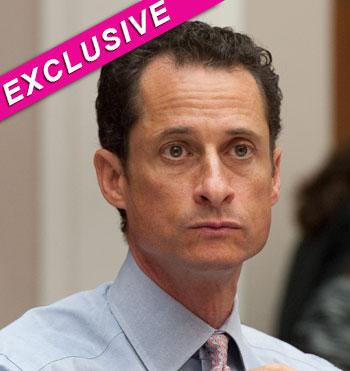 By Dylan Howard
Senior Executive Editor, Star
Rep. Anthony Weiner used an unflattering Jewish sexual stereotype during another Facebook sexting session with a middle-aged woman, RadarOnline.com and Star magazine are exclusively reporting in a joint newsgathering operation.
In a salacious new transcript of a conversation the embattled Democrat had with the woman, who lives in Nevada but does not want to be identified, the shamed politico asked whether his social networking pen pal gave "good" oral sex.
Article continues below advertisement
"You give good head?" the embattled and married New York congressman asked the woman on March 16, this year.
She responded: "I've been told really good...and i love doing it."
At that point, 46-year-old Weiner declared: "wow a jewish girl who sucks (bleep)! this thing is ready to do damage."
The reference to a stereotype of Jewish women's aversion to the sex act is sure to create more heat under a scandal that is already red hot.
Article continues below advertisement
Weiner (D-N.Y.) is Jewish and one of the most ardent supporters of Israel in Congress. In a May interview, the politician said he was raised Jewish and told Moment Magazine, "We weren't a very religious household, but we had a very strong sense of our Judaism."
Weiner is married to Huma Abedin, a Muslim woman who is considered one of U.S. Secretary of State Hillary Clinton's top aides.
The avalanche of new 'evidence' could undermine the Congressman's explanation that he was the victim of an elaborate 'prank' that unfolded when a lewd photograph alleged to be of the Weiner's crotch was sent to a 21-year-old student in Seattle on May 27.