Exclusive
'Teen Mom 2' Star Jenelle Evans: 30 Days Sober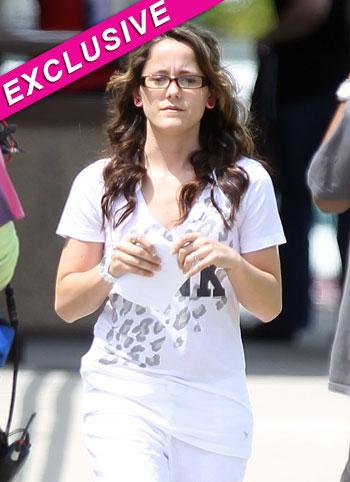 Teen Mom 2 star Jenelle Evans has completed her stint in rehab and RadarOnline.com has learned the reality television star has 30 days of sobriety under her belt.
The 19-year-old mother of one left her North Carolina home on May 7 to check into a treatment facility while her mother Barbara took custody of her son Jace.
"The rehab helped her out quite a bit with some of the issues she had going in," Evans' attorney, Dustin Sullivan told RadarOnline.com in an exclusive interview.
Article continues below advertisement
"She was tested for drugs in rehab, and she has now had a sober 30 days which is wonderful."
As RadarOnline.com previously reported, Evans was arrested on March 27 for her role in a brawl with Britany Truett, who said the beef started over a boy named Kieffer Delp — but Sullivan tells us the rehab treatment was not court-ordered, it was her personal decision.
"She is required to meet with her probation officer once a month and be drug tested," Sullivan said.
"Jenelle is not required to go to any AA meetings or anything else now that she is out. But she just got home, and her continuing care is something she is aware of now that she is jumping back into reality."
As for future plans, it's unclear yet whether the hit MTV show will be picked up for a second season but in the meantime, Evans plans to go back to school and spend time with Jace.
"She is trying to get into Cape Fear Community College for summer session," Sullivan told RadarOnline.com.