Victim Of Teen Mom Attack: Jenelle Evans 'Angry At The World'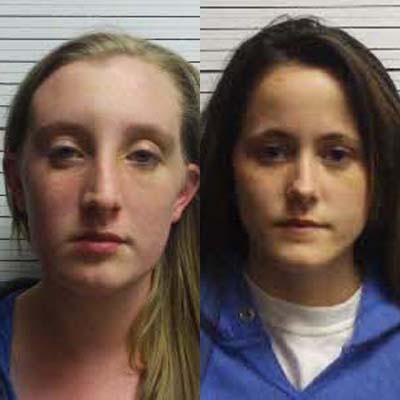 Britany Truett, who's been seen getting pummeled by Teen Mom 2's Jenelle Evans in a shocking video making the rounds, broke her silence to ABC News Tuesday, claiming that Evans, "since she's been on the show, has got a big head and has been angry at the world."
As RadarOnline.com previously reported, Evans, 19, was arrested on Sunday for her role in the skirmish with Truett, who said the beef started over a boy named Kieffer Delp (who was also arrested Sunday on an unrelated outstanding drug charge).
Article continues below advertisement
In the clip, Evans -- who's forfeited legal custody of her son Jace to her mother Barbara in this season's edition of the MTV reality hit -- is seen punching Truett repeatedly in the face.
Truett told ABC she was "upset, scared and shocked" during the attack, and responded to claims made by Evans' attorney that the entire incident was a set-up.
"No, it's definitely not a set-up ... it's not worth it to me for 15 minutes of fame just for being beat up," Truett said.
Truett -- a teenage mother herself, who was also charged with causing a disturbance in the incident -- told ABC the show has not only a negative effect on Evans, but the community she knows as a whole.
Evans "used to be a really sweet girl, outgoing, fun to be around...since she's been on the show, she's got a big head and she's been angry at the world," Truett said, adding that many other teen girls she knows have seriously considered getting pregnant just to land a spot on the MTV hit.
Article continues below advertisement
Truett told she's heard girls say, "I wanna get pregnant so I could be on the show -- it looks pretty awesome!"
"It's just upsetting," Truett said.
Evans is the second Teen Mom in as many seasons to be arrested based on incidents caught before the show's cameras, as Indiana native Amber Portwood is currently facing a pair of felony charges in connection with her televised attack on baby daddy Gary Shirley.