DUIs Have Activists Spitting-MADD at Hollywood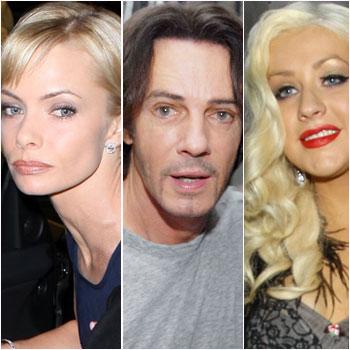 by Radar Staff
What's with all the celebrities getting popped for DUI lately?
Sunday, Jessie's Girl singer Rick Springfield, 61, was picked up by L.A. County Sheriff's deputies in Malibu. After stumbling through a sobriety test, the 80s heartthrob allegedly blew .10 and then a .08.
And Monday, Desperate Housewives star Ricardo Chavira, who plays Eva Longoria's husband Carlos Solis on the hit ABC show, refused a breath test after being pulled over in Los Angeles and was charged with driving under the influence.
Article continues below advertisement
The incidents (and others, see below) have MADD, Mothers Against Drunk Driving, mad!
"It is very disappointing that there is such a party attitude in Hollywood and celebrities drive drunk instead of doing the right thing and getting a limo driver," Silas Miers, spokeswoman for MADD in Sacramento, Calif., tells RadarOnline.com.
"Young people see these Hollywood stars drinking and driving and it reduces the impact of it. They idolize celebs who are out driving drunk and not following the law and it sends a negative message. Most of these celebs have the opportunity to make the right decision - if they can afford to wreck a $200,000 Bentley then they can afford a driver. It really shows the influence that drunk driving has across all demographics when people like Rick Springfield get DUIs."
And we don't mean to single out Springfield and Chavira here.
My Name Is Earl sweetie Jaime Pressly's DUI in January was just one of her many problems. Starlet Lindsay Lohan is still dealing with the aftermaths of her DUI.
And the epidemic isn't just restricted to actors.
Songbird Christina Aguilera got hauled off to jail alongside boyfriend Matt Rutler March 1 when he got pulled over for DUI. While Rutler was behind the wheel, it was the singer of Beautiful who was described as "severely intoxicated."