Baseball Star Derek Lowe Arrested For Drunk Driving -- See His Mug Shot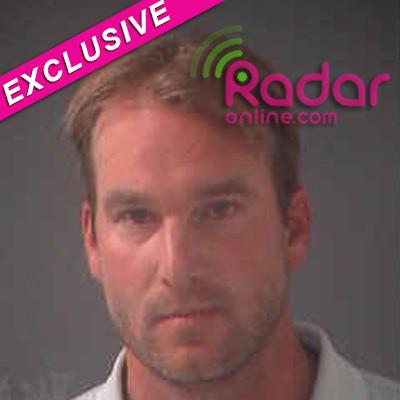 Atlanta Braves baseball star Derek Lowe has been arrested for a DUI.
The 37-year-old pitcher was stopped around 10pm ET Thursday in Atlanta, after a trooper stopped Lowe and "detected a strong odor of alcoholic beverage" and gave him a field sobriety test.
Lowe refused to take the state administered alcohol test and was booked and taken to the jail in Atlanta; he was released early Friday morning after posting $2,944 in bail.
Article continues below advertisement
WGCL-TV, the CBS affiliate in Atlanta, shot exclusive video of Lowe leaving the jail.
A police spokesman revealed that Lowe was also charged with reckless driving and failure to maintain his lane.
The 6 ft 6 inch tall 230 lbs pitcher also played for The L.A. Dodgers, The Seattle Mariners and The Boston Red Sox; in January 2009, he left the Dodgers to sign for The Atlanta Braves in a $60 million four-year deal.
Lowe -- a skin cancer survivor -- is best known for his performance in the 2004 playoffs, where he became the first pitcher in history to win the final game of three postseason series while a member of the Red Sox.
Lowe's personal life hit the headlines in 2005 when it emerged he had an affair with baseball broadcaster Carolyn Hughes; he subsequently divorced his wife of seven years Trinka Lowe with whom he had two children.